Often, the last story I finished is my favorite thing I've written. I think it's because, with each new story, I'm always learning and growing. However, some stories are harder to write, some characters harder to get to know. And some are easier.
My favorite contemporary romance I've written, unfortunately isn't quite out yet. But good news! It releases March 21st!!!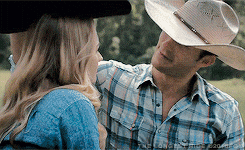 Why is Taming the Troublemaker my favorite (at least so far)? Several reasons.
Mostly it comes down to the hero and heroine. Beth and Autry are an unlikely couple, but just worked so well in my head and on paper. They are fun and funny together, but also become each other's biggest, unexpected partners. In fact, this was originally titled Partnering the Playboy for just that reason.
I also loved writing in several scenes that had me laughing out loud as they came to me. Incidents which fit these characters and yet drive them. Most of these scenes I drew from my own real life experiences–including a skunk and a scene with a purse in a car. (You'll see.)
Finally, I used a different technique while writing this book. One that served me so well, I intend to use it on all future books, because I think it helped me craft a smoother, more polished first draft which resulted in easier revisions.
I will be very curious to see if readers love this one just as much as I do!
Look for Taming the Troublemaker this March!!!